Tel: +86-10-63203159
Fax: +86-10-63203162
E-mail: sales@shaji.cn
QQ: 1592741171


Appearance:
Seabuckthorn frozen berries are single quick freezing berries. The berries are filling and without putrid, and are 6

±2mm in diam.


Color:
Yellow or Orange red


Packaging:
15kg/carton

Storage:
-18
℃

Application: beverage, jam

Description:
Seabuckthorn frozen berries are
individual quick-freezing berries (IQF)
produced via pioneering tunnel type individual quick-freeze equipment and the professional separation technology of fruits and branches. Conseco adopts the mature fruits (Oct.-Nov.) to get high quality, cleaning and full frozen berries after quick freezing to separate the fruits, branches and leaves, then through lots of sorting and special selecting which solved the disadvantages of overmaturation, low quality and excessive impurity by natural refrigeration (Dec. & Jan.). Conseco have gained
organic certificate of EU, United States and Japan
. Now, the IQF are in the production, and please purchase without delay.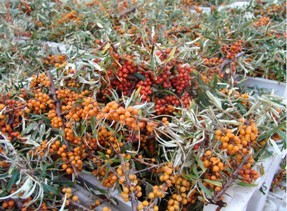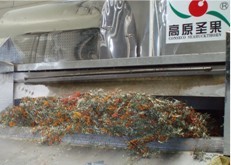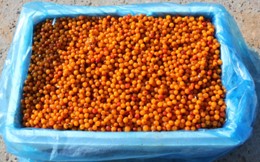 Seabuckthorn Fresh Berries After Quick Freezing Seabuckthorn Frozen Berries