Tel: +86-10-63203159
Fax: +86-10-63203162
E-mail: sales@shaji.cn
QQ: 1592741171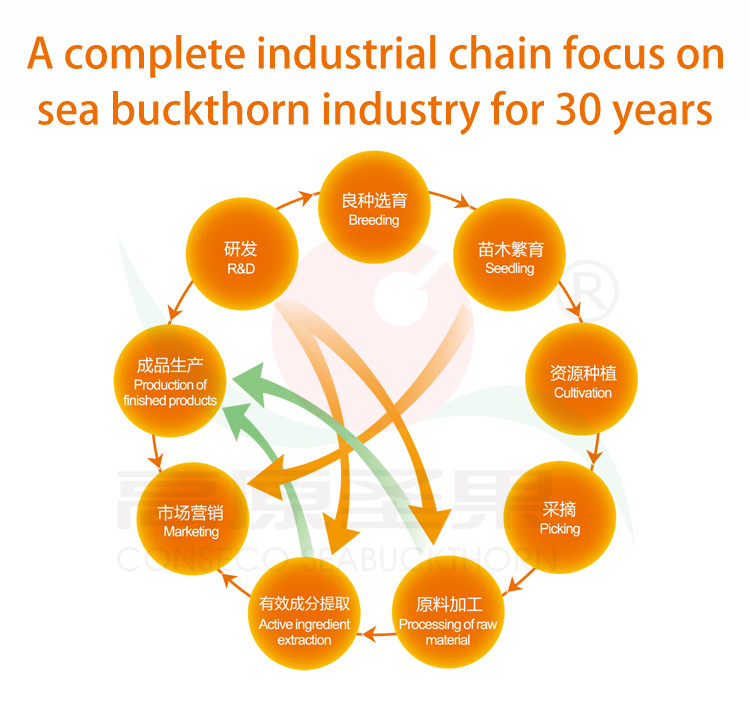 Resource Center
Conseco own a large sea buckthorn resource. The seedling base located in Inner Mongolia, which occupies more than 130 hectares areas and propagates 150 million plants annually. The breeding base which occupies 50 hectares areas has developed new varieties for easy growing and picking, high nutritive value, and large output growing under different environments. It can provide reliable guarantee for high quality products. The company has become the world's main suppliers of sea buckthorn raw materials.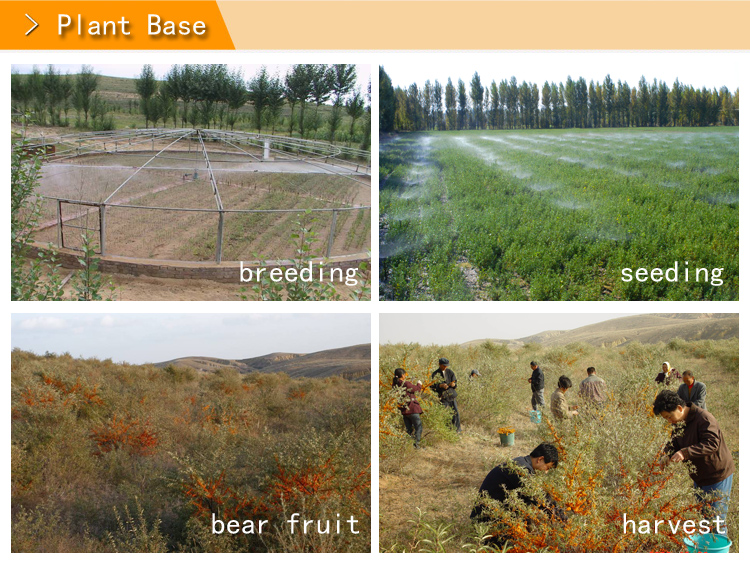 Processing Center
Conseco has two processing center of seabuckthorn products in Ordos and Beijing. Seabuckthorn fruit processing base which occupies 16 ha areas had been set up in Ordos at a cost of 100 million RMB in 2005, 50 thousand tons of seabuckthorn fruits can be processed per year. The cold pressing and fresh fruits fast separating technology developed by us independently improved the fruits pressed with branches and bad taste of juice and the aseptic filling at low temperature has improved the storage of seabuckthorn juice which guarantees the original natural quality of seabuckthorn fruit.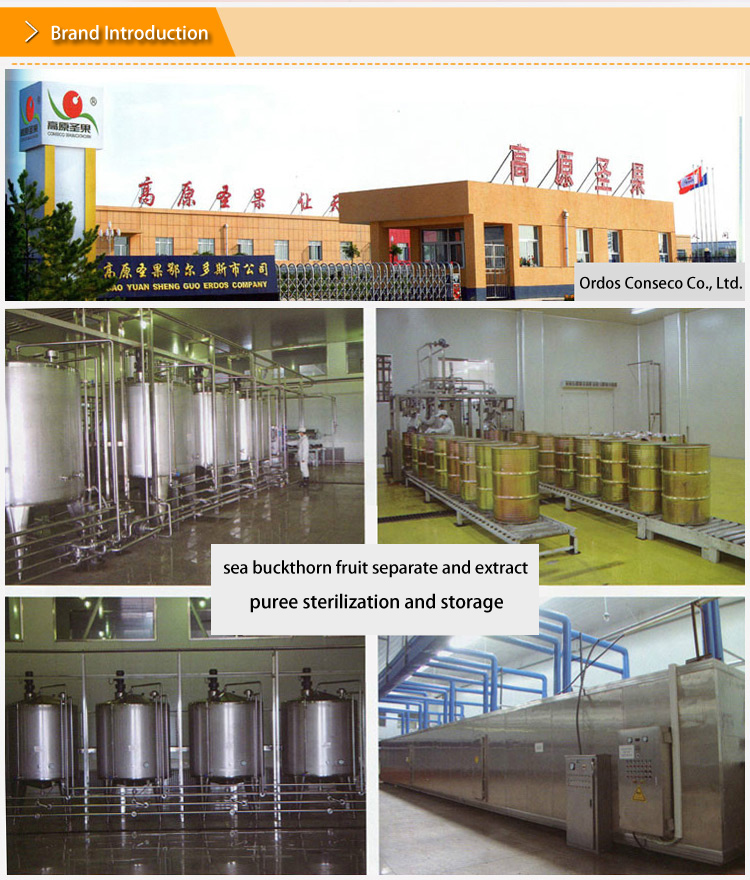 Certificates

Certificates of state health registry for food exporting, ISO9001, HACCP, Kosher, as well as organic certificate of
EU, United
States and Japan.